"The Epidemic of Depression we are seeing today should be seen for what it really is, a collective cry for the healing of our hearts." – Marianne Williamson, Tears to Triumph
"We're always trying to move out of the darkness, when all we have to do is turn on the light." – Steve Potter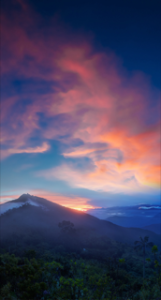 In Hypnotherapy when you are hurting emotionally we don't look to treat the hurt, we look to find what's hurting you and transform it. Find the cause… alleviate the suffering.
Three separate doctors have tried to prescribe antidepressants to me in the past 30 years.  Each time I sought a second opinion and found what I really needed…  Help locating the tools to change my life.  BEING HUMAN IS NOT A DISEASE.  It is OK to have grief or sadness.  It's OK to be mad or hurt.  It is not OK to let those emotions stop your growth.  Growing up is messy…At every age.  No growth is experienced in NUMBNESS!!
There are times in our lives that are clearly depressing, they do not need to be treated like an illness. Some medications are there to take the edge off until we work through our problems. Perhaps, the solution to our problem is finding out what's causing the edge, and then working through the edge.